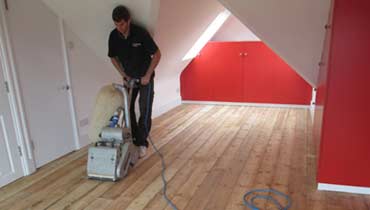 Floor Sanding St Albans is customer's first choice in the area for so many years already, when it comes to sanding and restoration of wood floors. Why we are preferred and our reputation that good is not a secret and today we will share that with you! Wood floor sanding is one of the most popular industrial services nowadays because it has the potential the transform pathetic looking floors and revive and restore their initial beauty and condition.
Of course, instead of investing in too expensive remodelling services, when there is a chance for your floor to look and be amazing back again, your best option is hiring a sanding professional and this is not practised only in St Albans, but worldwide. In addition, there is something really exciting in restoring and how impressive the final results can be. Sanding is great, it will make wood impressive and sleek, also will add durability and longevity to the whole structure, preventing and protecting, minimalising the impact of interior and exterior issues and damage causers and yes, a lot of flooring companies have the full potential, skills and tools to sand like a pro. So, why choose exactly our company when planning to sand and refinishing in St Albans?
We have the confidence of a leading name, thanks to the support we have from our wide and loyal customer community. And this confidence is not without a background and reason. We work in the branch for so many years, which allowed us to accumulate enough knowledge and experience to be called true pioneers and professionals. On another hand, we constantly strive to improve and follow all the new tendencies in the dynamically changing industrial world, so we can adapt our services to the newest trend and also aim to be innovative and advanced. We also carry this spirit of individualism and personal care and this is another reason why people love to work with us and our talented and creative members. All of these natural and acquired with the cost of a lot of hard work and full dedication skills allows us to not only follow strictly the highest standards and the most successful methodologies but also react adequately in different and unexpected situations. This is what makes us the favourite sanding crew of St Albans!