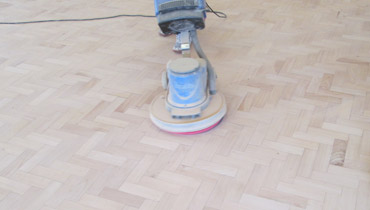 Authentic wood flooring can make any room, domestic, commercial or business, welcoming and even more than that – adds everlasting elegance, class, charm. And when we add to this the diversity of wood species, colors, patterns and designs parquetry comes with, it is easy to tell why so many people opt exactly for the composition of wooden parquetry blocks. Wooden flooring, in general, is known for being easy to look after, however good appearance have to be maintained on a regular basis in order to keep the initial beauty and condition and this maintenance includes some restoration, part of which is parquet sanding. Our company has years of experience and accumulated enough knowledge to handle even projects, which you have already lost hope in. St Albans is an areas, which offers a lot of sanding companies options and our is one of the leading and premium quality ones with an amazing reputation and a lot of support, provided from our loyal and pleased clients.
Do you wonder why parquet floor sanding is needed?
With time, every wooden construction, surviving intense daily use and high traffic, especially in commercial premises, experience a certain amount of wear and tear, some damages, sometimes neglect when it comes to the cleaning and maintenance routine, which contributes to the deterioration of the initial stable condition. The results are often scratches, dents and non-structural gaps on the surface and in between the wooden blocks, loose blocks, poor quality wood adhesive, cracked and broken blocks and another major issues. Sanding by itself can't handle all these damages, however, every sanding service, provided by professionals should be preceded by additional repairs, since this is the way to create a sturdy and durable base for the long-lasting effect of the upcoming services and layers of products.
What does sanding stands for?
Parquet sanding is an industrial service, practiced on order to remove old and worn finish and also dust and dirt build-ups and also some finer scratches, dents, stains and imperfections in general from the surface of the bare wood underneath. The procedure will smooth out evenly the surface and prepare the structure of the wood to soak the sealants and protective products for extra durability and protections. Once sanding is followed by sealing, you will get sleek flooring and prevention.
Sanding a parquet floor is tricky in general. The challenge here consist of the composition the wooden blocks are fitted in. Chevron, herringbone and basket wave, all the parquetry patterns look amazing, being pretty difficult to treat because of the different directions the blocks are laid. You can't sand parquetry straightaway as you will with solid wood, for example. The process needs extra attention and perfection. If you are worried about how much time it will get for flawless results, cheer up, because our technicians are well-organised, disciplined and have enough knowledge to handle even unexpected scenarios. The best part is you will enjoy the perfect results, achieved by our skilled team on amazing price!